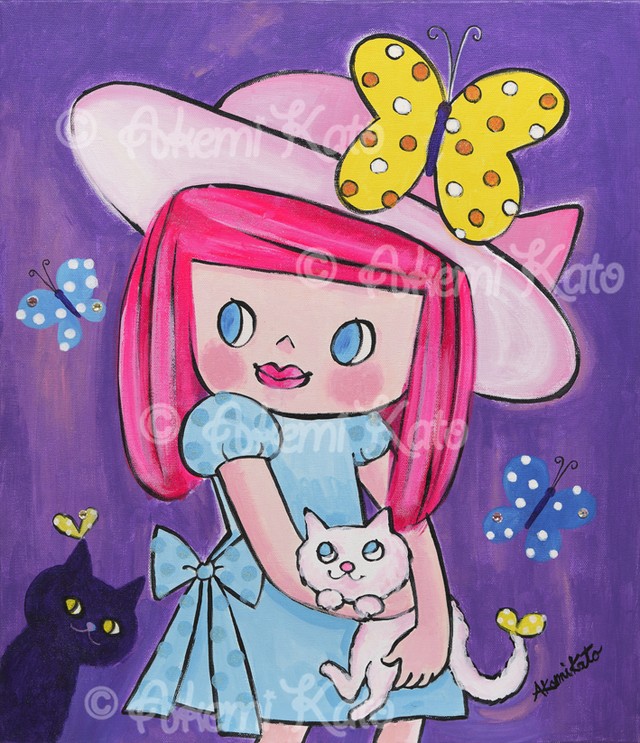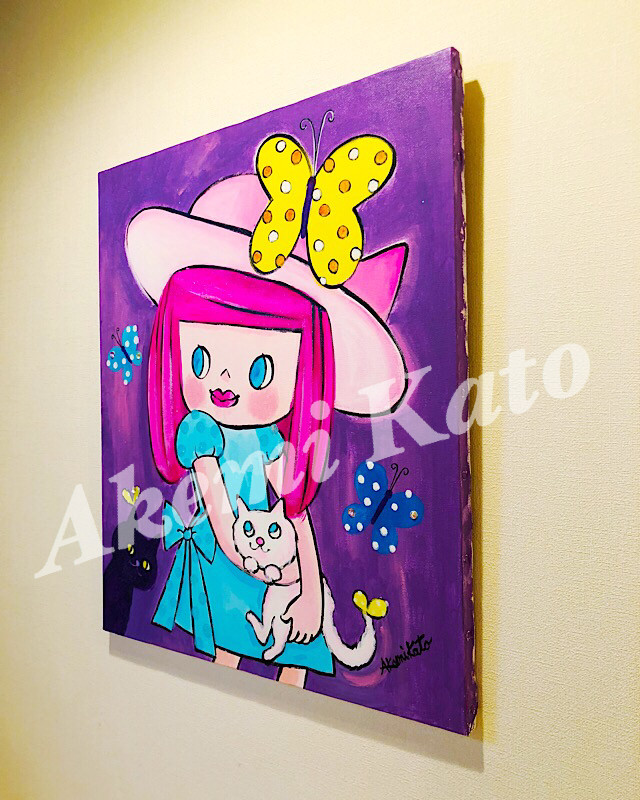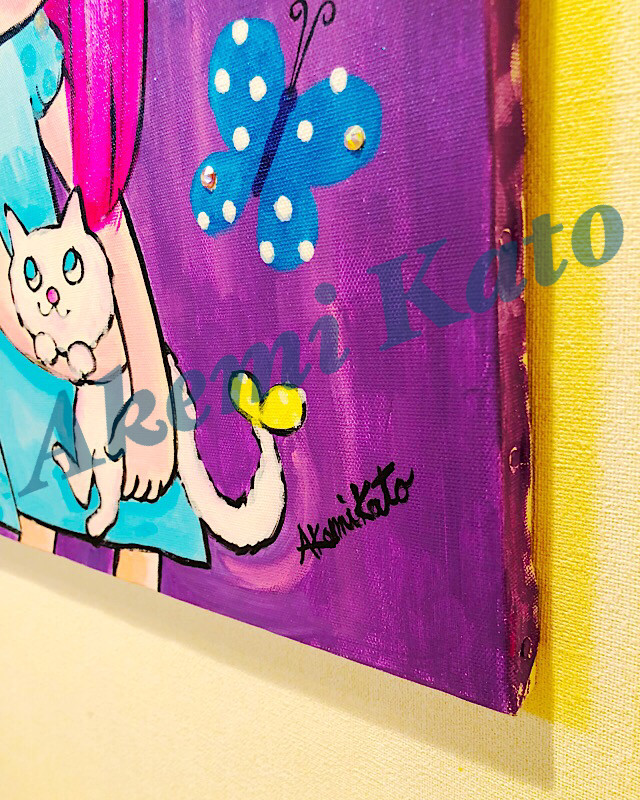 チョウチョと猫と大きな帽子のガールButterflies & cats & a girl with a big hat.
¥88,000 tax included
the last one
*This item will be delivered on 10/2(Sat) at the earliest.
Shipping fee is not included. More information.
medium キャンバス アクリル画 (ラメ スワロフスキー使用)
Acrylic on canvasWith Mix media(lame powder&crystal beads)

size. 530㎜×455㎜ <F10>



今このページの絵を見つけたあなた。

あなたはこの絵に何を感じましたか?

この女の子はgirlちゃん。

この絵には、なんの物語もメッセージもありません。

なぜなら、girlちゃんは、みんなが胸の奥にしまって見ないようにしてきた、大切なものから生まれた女の子だから。

もしこの絵に"何か"を感じてくれたのだとしたら、きっとあなたの中の"何か"がそれに共鳴したのでしょう。

その"何か"は、ずーーっと昔にあなたの中にあった
夢?
希望?
真実?
願い?

この絵を眺めながら。。。
この絵に見守られながら。。。
この絵にパワーをもらいながら。。。

忘れかけていた自分をもう一度見つけてみませんか?

※画像をクリックすると更に大きな画像が見られます。

---------------------------------------
Thank you for finding my page and my picture.

I hope you feel something from this picture.
What did you feel looking at this picture?

This girl in the picture "girl-chan".

There is no story or message in this picture.
"girl-chan" comes from that special place inside us all which we hide away from view.

If this picture touches you, then something in you must have resonated with it.

That "something" was in you all along

Dreams?
Hopes?
Truth?
A wish?

Looking at this picture...
While being watched over by this picture...
While getting power from this picture...

Why don't you try and find yourself again?
Add to Like via app
Shipping method / fee

Payment method